Tell us a bit about yourself.
Hi, my name is Molly Jones. I work as a freelance illustrator under the name Illustrations by Molly and I'm from England. I started freelancing a little over a year ago and began by painting murals and sign writing to help tell the story or ethos of a business. I also have a clothing brand that promotes body positivity called Nuditee which consists of nude people painted on tees, plant pots and other bits.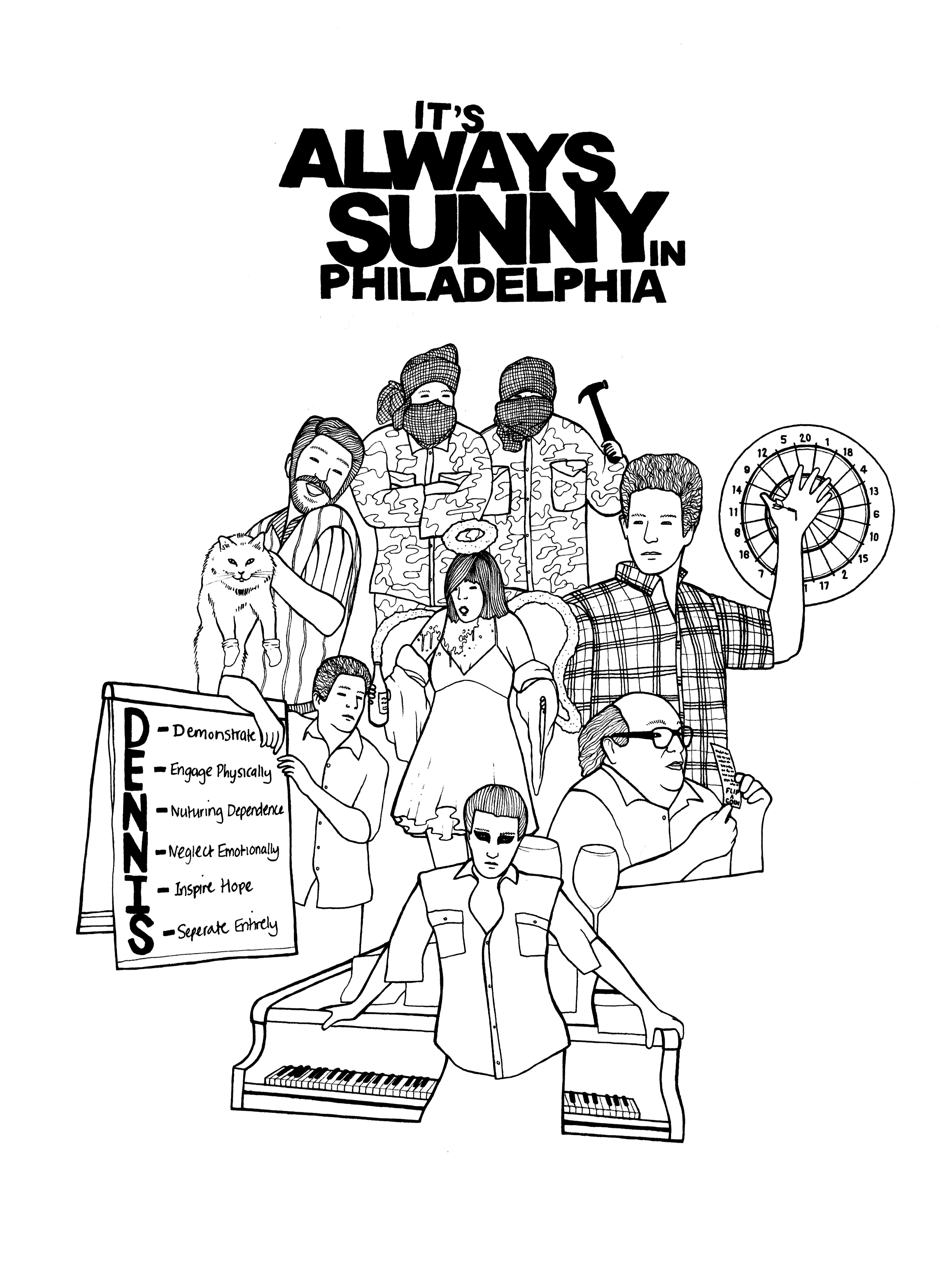 Tell me a bit about your work and how you began making it.
I've always enjoyed drawing. I find it really therapeutic, especially drawing detailed scenes featuring people from eras like the 80s, pop culture and politics. I began to sell prints of my designs at local markets to see what people liked the most so I could build on it. I didn't have much luck and wanted to branch out. I asked my friend Charlotte, who runs life drawing classes, to share a market stall with me at an event and she said yes. My work didn't feature nude people at that point and I thought Charlotte's work would, considering she runs life drawing classes, and I didn't want our products to clash at the stall. I decided to experiment with illustrating naked people and then cutting them out of Lino which worked really well. I then printed them onto t-shirts. It didn't work very well because the prints were faint, so I hand-painted them instead. After weeks of experimenting I came up with the idea Nuditee - nude people on tees to promote body positivity. Since I'm not very confident in my own body, I thought it would be good to help build my own confidence and that's where it all started.
Are there any artists or companies that inspire you or your work?
I've been inspired by a lot of modern artists recently, mainly because I want to develop my hand-lettering. I find incredible artistic people on YouTube and from scrolling through social media. Laura Callaghan's work is insane! She paints vibrant scenes full of people and captures so much emotion and attitude. They're incredibly detailed. Gemma O'Brien is a muralist, who often paints huge decorative words onto walls which are stunning. James Lewis I also love, who's claim to fame was through copying famous logos but painting them to look 3D.

What is your creative process like?
I always start with researching a subject, but I try and avoid looking at artwork created by others so I can come up with an original idea. Sketching is so important to get all of your ideas out onto paper so that you can refine them and build on the ones you like. Adding the final touches to a design is my favourite part! I like to see it all come together.

WHAT IS THE HARDEST PART ABOUT WHAT YOU DO?
I haven't been freelancing for long enough to establish my business yet so I still find it hard to get work. I often work with a lot of small independent businesses which sometimes means they don't have a lot of money to spare, so the jobs aren't that well paid. As my expertise builds, I hope to diversify and find a market that works well for me so that I can live off working as an illustrator and grow Nuditee.
Do you have any advice you'd give a young artist hoping to embark on a creative path?
Don't under-value your work. It takes time and people should pay what it's worth. If they're not willing to, then you don't want their business and they always turn out to be the most difficult clients which you don't need. Join local creative guilds and clubs, and network with people. You can't get work if you're not out meeting people. Everyone is really nice, and you will get lots of advice from others.
Do you have a favorite project or piece that you've created?
I often collaborate with local artists and I love it! I've worked with Saluting Solo Magpies which is run by a woman named Sarah. She hand-stitches her designs onto my Nuditee's and Hoodies. I have also worked with Fosterlots, run by Charlotte, who knits hats that have my Nuditee patches on them. I also loved working with Lishsquishstitches, run by Ailish. She's an embroidery artist who's stitched her own designs on to my tees. I don't have a favourite piece or project but this is my favourite kind of work. Collaborating always offers something new and I give people I work with complete creative control so I never know what they're going to do. You never know what doors it may open and I can't wait for the next one!
What is your workspace like?
A mess! I work from home and I have so much paint, t-shirts, jumpers, paper and all sorts of other things. It's all in one corner of the room. It's organised but it doesn't look like it. My boyfriend recently asked for some more space because I was consuming the room.


What are you working on right now?
I'm running a beginners typography class for a creative community that I'm apart of on the 22nd of May. It's going to be really simple, relaxing and fun. I think hand lettering helps with anxiety and focusing on creating beautiful letters distracts you from anything else that's going on. It's also interesting to find out about the power of typography which is taken for granted when you're surrounded by it in every day life. It's also a great premise for a social gathering.
Do you have any insight or tips on how to write about your work for other artists who may be struggling with that?
Start by talking about it. You should be able to explain what you do in two lines, for instance if you were networking and introduced yourself to someone you need to quickly summarize what you do without overwhelming them and keeping their interest. No one likes to listen to someone talk about themselves for ages. If you give them a brief introduction, then they can ask questions to get a deeper insight into your work and you can do the same in return. After talking about it, you'll know what people want to hear and what they are most interested in. That will help you write about your work.

Is your creative work your full time job? If not, can you share a little bit about other work you do either full time, part time or on the side?
I work part-time in a cafe. I'm very lucky, I have two set days that are Friday and Sunday so I can easily plan my illustrations or Nuditee's around this. I think it's good to get me out of the house and socialize too! When I have a market, it often falls on the Friday but someone is always happy to cover me and the owner of the cafe often commissions me to do some sign writing or window illustrations which is amazing!

If/when you find yourself in a creative rut, what do you do to help push you out of it?
Ughhhh… the worst situation to be in! I always get stuck before starting a project. I think the pressure of a closing deadline gives you that push to do it. However, if you're working for yourself, your success depends on you so you need to get on it. It helps setting yourself strict work hours and they need to be non-negotiable, otherwise if you start working odd hours you can't get into the rhythm of working. Make sure you take time off! You do need to work hard to achieve your goal but killing yourself to get there isn't worth it. Take care of your mental health, see friends and family and work within the hours you set. Once you get into the flow it comes much more easily.